Farm to School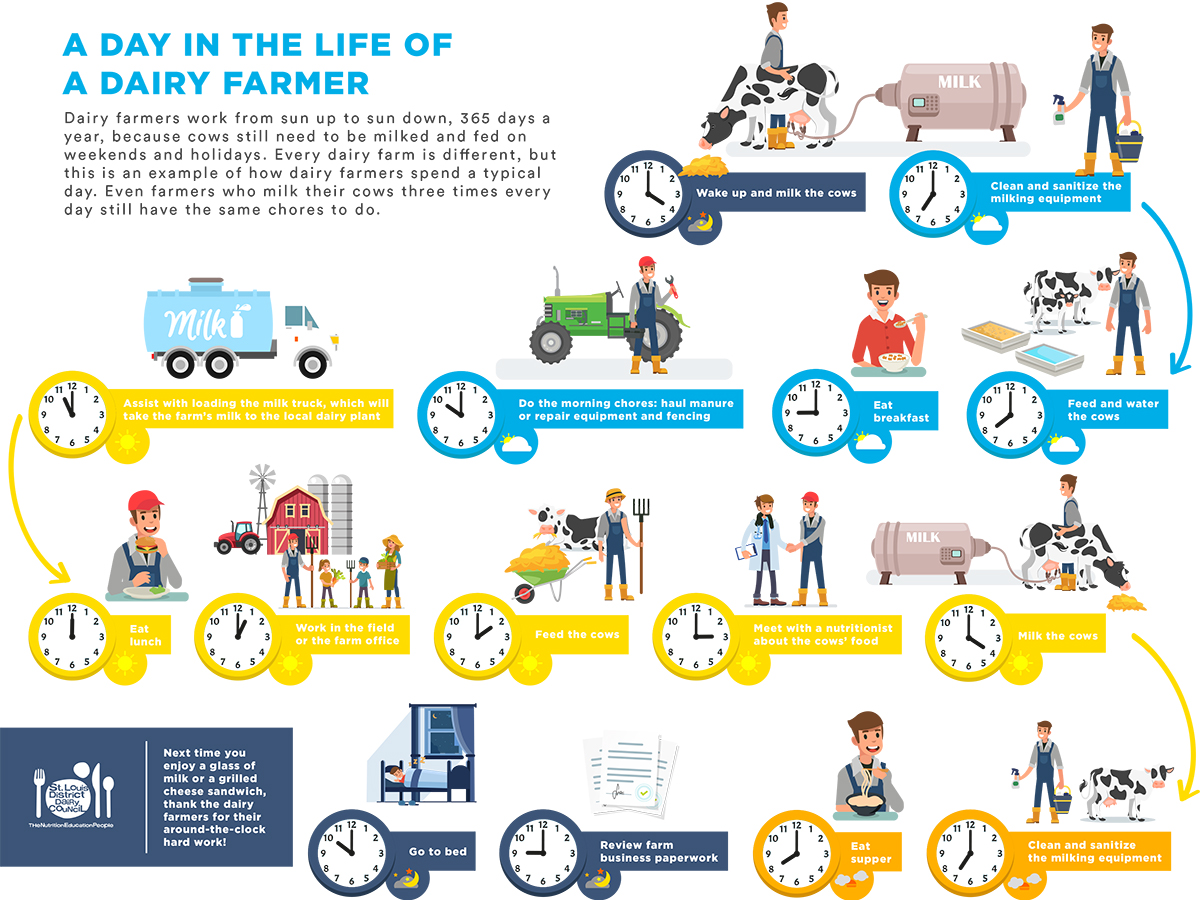 New this school year is a poster highlighting a day in the life of a dairy farmer. Click HERE to request your free poster today!
Did you know that milk is the original local food? After all, it takes on average just 48 hours for nutritious milk to get from the cow to the carton. Here's the chance for your students to recognize dairy farmers for their hard work and the great-tasting milk, cheese, yogurt, and other dairy foods they provide.
To give students a better idea of how close they live to the farmers (and cows) who help put milk in cartons, we've created FROM MOO TO YOU! This colorful collection of posters puts the spotlight on ten Illinois farms and four Missouri farms. Many of these dairy farm families live within 100 miles of your school. Check them all out—chances are, you'll be surprised at how local they are!
These downloadable mini-posters can be printed out (8.5x11) and displayed in the serving line, on milk coolers, or on cafeteria bulletin boards. Turn the trip through the cafeteria into a geography lesson that shows what Farm to School really means. Click on the below pins to view and download From Moo To You! mini-posters today!